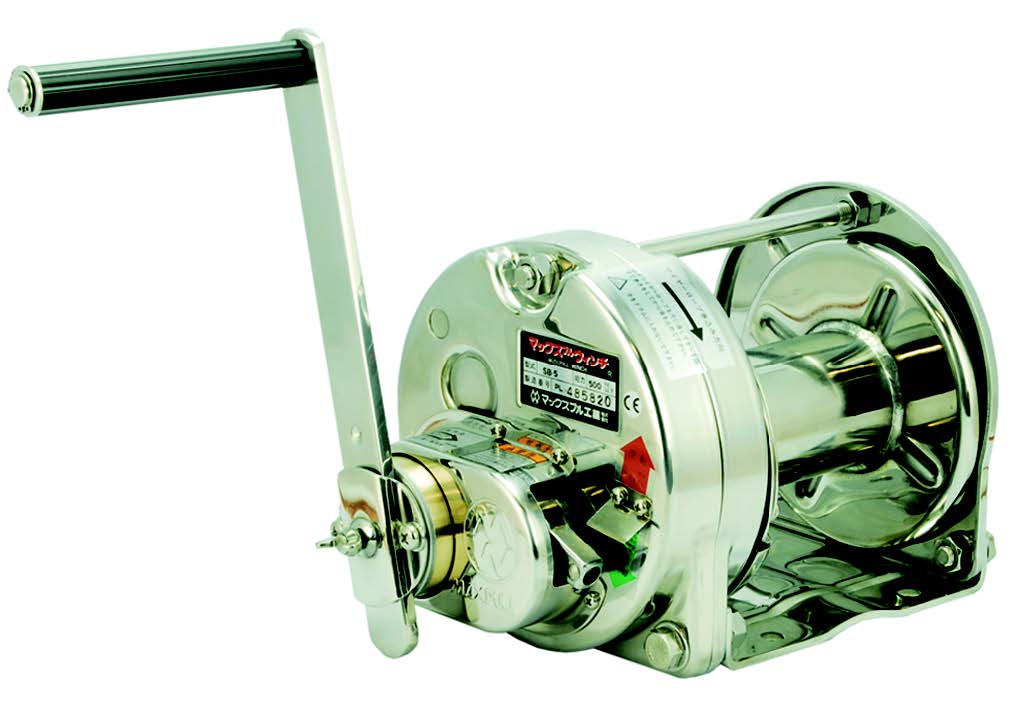 MAXPULL ESB HAND WINCH
MAXPULL ESB TYPE STAINLESS STEEL ROTATING HAND WINCH
100kg, 200kg, 300kg, 500kg, 1000kg Capacities
Superior build quality means that the MAXPULL ESB hand winch with stainless steel design and rotating handle offers long life, smooth operation and reliability making it suitable for a wide range of industries and applications.
In addition, the stainless steel finish with electropolished surface makes these hand winches excellent for rust, salt and chemical resistance. What's more, each unit has an enclosed design and an adjustable crank lever length. Select the SI version for hoisting and lifting applications.
Applications
These hand winches are widely used for instance in food processing and in anti-spark environments. With cleanliness, hygiene and the ability to sanitise environments becoming ever more important, the MAXPULL ESB hand winch really comes into its own. Units can be fully cleaned down and the stainless steel finish mitigates any risk of damage to the unit.
One of the benefits of the MAXPULL range of hand winches is that the brake automatically engages. This provides added reassurance to the operator as well as enabling the hand winch to be operated one-handed.
Build Quality and Performance
MAXPULL hand winches combine compact design and safety with high performance and durability. Each unit is built to the highest Japanese specifications.
Above all, high quality design is backed up by Bushey Hall Winchmaster's UK based after sales support team. This team includes winch and hoist specialists who are on hand to ensure the right product is specified for the application at the point of purchase. The team also provides technical back up and aftercare ensuring you are supported throughout the lifetime of the product.
In conclusion, if you're looking for a hand winch that will stand the test of time, whilst being suitable for a wide range of applications, then the MAXPULL ESB is hard to beat.
Manufacturers Promotional Video
file_downloadBrochure
mailEnquire
FEATURES INCLUDE
Electropolished Surface for Excellent Rust, Salt and Chemical Resistance
Enclosed Design
Adjustable Crank Lever Length
Hoist Version – ESB SI
ERSB Ratchet Lever Restricted Lever Movement 0 – 360 Degree Rotation
Failsafe Brake
Safety Rope Anchor
OPTIONAL EXTRAS
Sealed Brake – SIC Dust & Water Sealed
Quiet Action Brake – NSIL Theatre Use
Handle Rotation – LUSI – Counter Clockwise