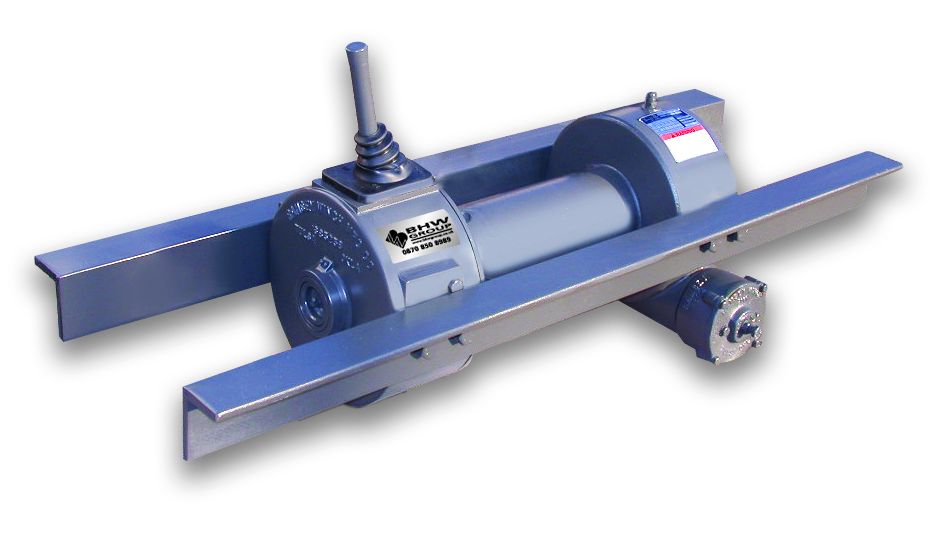 Ramsey H89
Extra Heavy Duty 9 Tonne. Hydraulic Winch with DOW-LOK Clutch
Heavy Recovery or Plant Moving Rigid Vehicles, Semi-Trailers
Designed for use on Heavy Recovery Vehicles, 6 & 8 Wheel Rigid Plant Vehicles and Semi Trailers.
The Ramsey H-89 has been specifically designed for heavy commercial recovery vehicles such as underlifts and plant moving vehicles loading in excess of 10 tonne rolling loads. It provides the fine control necessary for commercial recovery or winching on to plant vehicles heavy and / or large items of plant. The gearing and castings are tough enabling the shock loading associated with this type of work to be taken without causing damage.
file_downloadBrochure
file_downloadManual
mailEnquire
FEATURES INCLUDE
9078kgf line pull
Rated line pull of 89kN
EN 14492-1 compliant
Heavy duty worm drive
Built to take shock loading
Hydraulic motor and mounting angles
Supplied with the winch
Wedge pocket rope anchor on drum
Major safety benefit – prevents rope release from drum fixing
Excellent rope storage
Up to a maximum 60m x 16mm (1960N/mm2 grade) rope, 6 x 36 wire core construction for maximum flexibility
Fairlead roller guides
Heavy duty with greaseways
After sales service
Technical advice given on winch fitting and component replacement, plus efficient overnight parts despatch and fast repairs. Factory winch installation available
ADDITIONAL EQUIPMENT & SERVICES
Electric / pneumatic control valve with manual lever and including 7m wanderlead control, heavy duty 16 amp socket, electrical control system with all wiring in Armaflex protection also includes dump valve with emergency stop button ensuring compliance with EU machinery directive.
Wire Rope – up to 60m x 16mm dia. (1960N/mm2 grade) fully galvanised flexible, crush resistant with heavy duty safety hook.
Hydraulic oil reservoir tank with filter sight gauge and filler cap.
Radio control unit to give flexibility in operating the winch up to 40m distance.
PTO and pump.
Diesel or petrol donkey engine power packs.
Snatchblocks.
Full or partial fitting can be provided, including load testing and certification.
DOW-LOK Clutch
Ramsey's unique DOW-LOK Clutch is incorporated as standard on this model providing the user with easy engagement and disengagement of the freespool clutch.
Additionally the clutch mechanism is driven positively into the fully engaged position as the winch is powered, thus ensuring full safe clutch engagement.