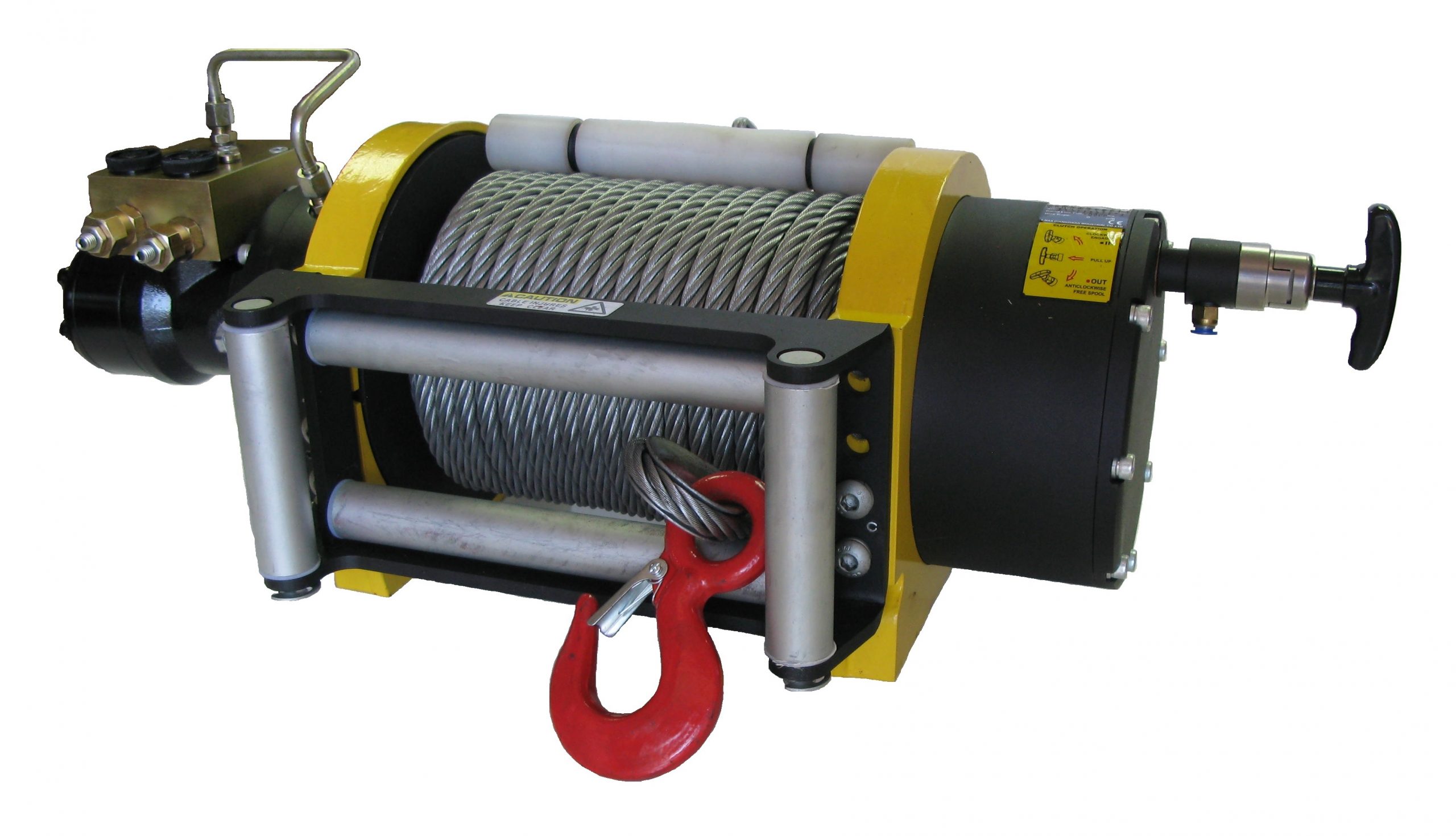 T-MAX CHW16500 Mk2 5 Tonne Hydraulic Winch
T-MAX CHW16500 Mk2 5 Tonne Planetary Hydraulic Winch (Extra Heavy Duty).
5000kg (49kN) Line Pull Commercial Recovery Winch. Ideal for Heavy Duty Slide Bed Vehicles.
This fast, powerful and reliable machine offers the latest in two stage planetary gear design subsequently making it quiet with reliable operation. Designed for foot mounting.
Furthermore, the T-MAX CHW16500 Mk2 winch is fully compliant with EN14492-1 regulations for Power Driven Winches.
file_downloadBrochure
file_downloadManual
mailEnquire
FEATURES INCLUDE
5000kgf line pull
Rated line pull of 49kN
EN 14492-1 compliant
Two stage planetary gearing
Ideally suited to slidebed vehicles
Good recovery speeds
5-7.4m per minute
Freespool clutch
Easy to use T-Bar handle. Can also be adapted for freespool airshift clutch.
Large 30m rope capacity
Based on 12mm diameter 1960Nlmm2 grade. 6 x 36 wire core construction
Secure wire rope anchorage
Simple thread and wrap system for safe installation of wire rope
Braking system
Spring applied brake and motor counterbalance valve supplied as standard to provide 100% braking efficiency
Heavy duty roller guide assembly
With large diameter rollers
After sales service
Technical advice given on winch fitting and component replacement, plus efficient overnight parts despatch and fast repairs.
ADDITIONAL EQUIPMENT & SERVICES
Radio control – FM•CONNECT or LODAR equipment.
BHW WINCH CONTROL SYSTEM.
Wire Rope 12mm diameter x 30m.
1960N/mm2 grade. 6 x 36 wire core construction for maximum flexibility.
Electric I pneumatic control valve with manual lever and including lm wanderlead control, heavy duty 16 amp socket, electrical control system with all wiring in Armaflex protection also includes dump valve with emergency stop button ensuring compliance with EU machinery directives.
Hydraulic oil reservoir tank with filter sight gauge and filler cap, PTO and pump.
Fitting service can be provided, including load testing and certification.
UPGRADE TO A BHW WINCH CONTROL SYSTEM
Save time and money on installation – Ready to fit.
A choice of three alternative winch control kits designed to provide all in one emergency stop, isolator switch, safety solenoid and power outlets. Airshift clutch system parts also available.