Specialist Installations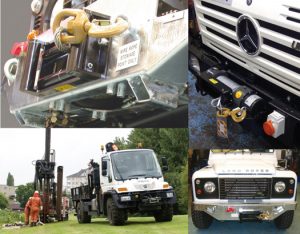 Experienced sales engineers and fitters ensure the correct winch is specified to meet customer requirements. Consideration is given to how the machine is being operated, ie lifting, pulling or both; the GVW of the vehicle, duty cycle, speed requirement and the environment in which it is being used.
BHW Group provides a comprehensive installation service for both electric DC (12v/24v) and Hydraulic machines.
Major customers and users include the MoD, Fire Service, Environmental Agencies, Utilities and Chassis suppliers and manufacturers.
All makes and types of vehicle
Electric DC or Hydraulic machines
Approved kit designs
Wiring in Armaflex protection
All Installations proof load tested
Emergency Stops fitted
Electric Winch Installations include isolator
switches and fuses
Load limiting provided
Winches and installations comply with EN 14492-1&2 Winch and Hoist directives
CE marking
Declaration of Conformity certification
DOWNLOAD BHW20 WINCH INSTALLATIONS
If you have a requirement for a specialist installation, please speak to one of our engineers. +44 (0)20 8953 6050 or +44 (0)1482 223 663. Alternatively email us at [email protected]
EXAMPLE INSTALLATIONS
Toyota Hilux with RAMSEY RE12000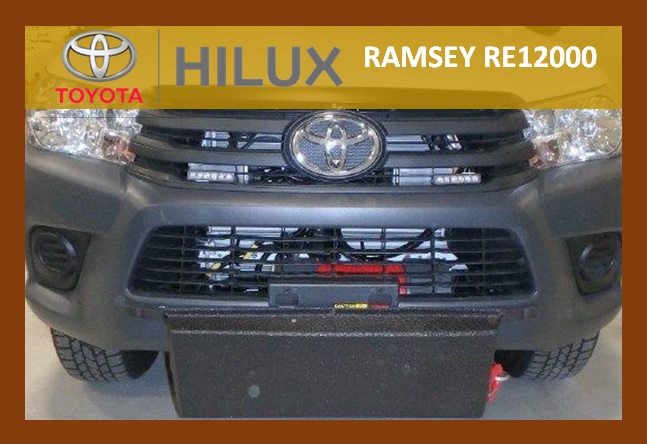 Isuzu D-MAX with RAMSEY RE12000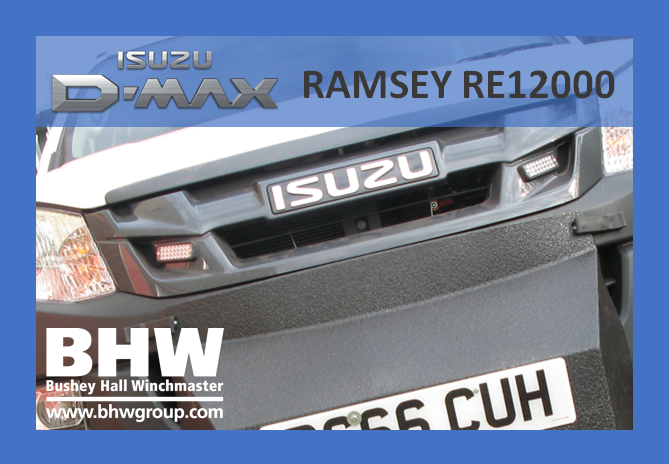 Ford Transit with BH DELTA S2300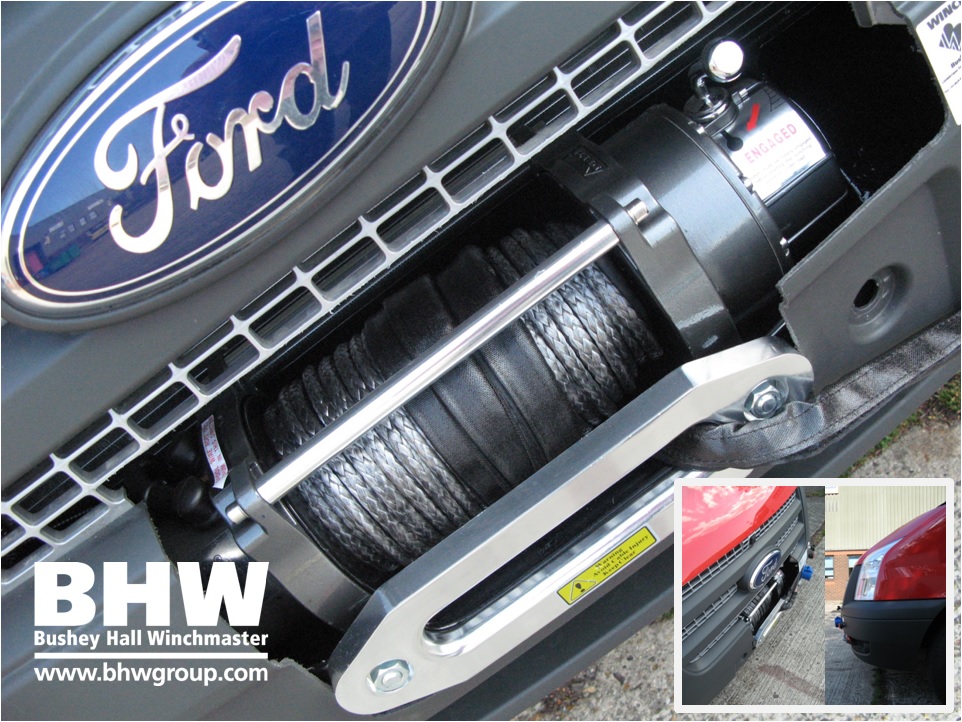 Unimog with RAMSEY RPH53.3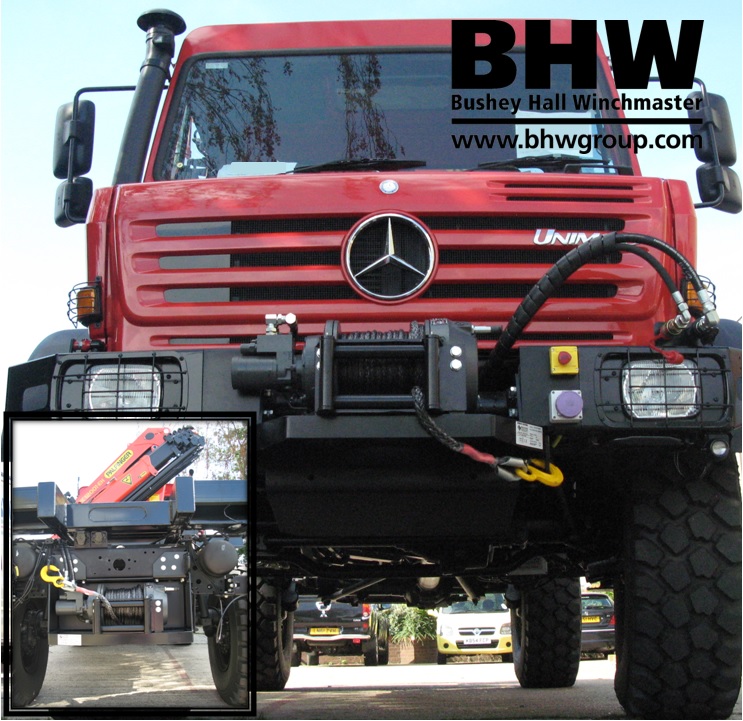 MAN with RESCUE•MASTER and PULLMASTER R5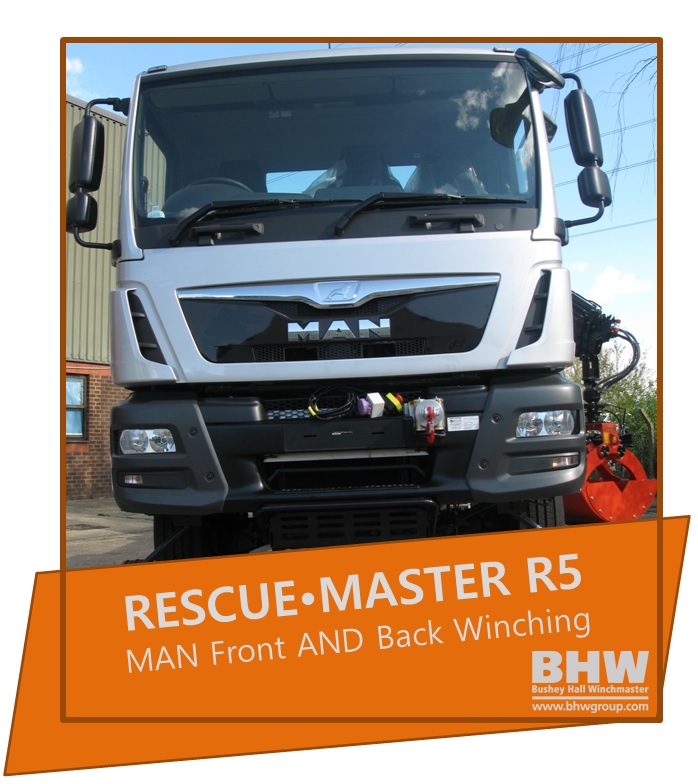 IVECO with RAMSEY HD-P34.9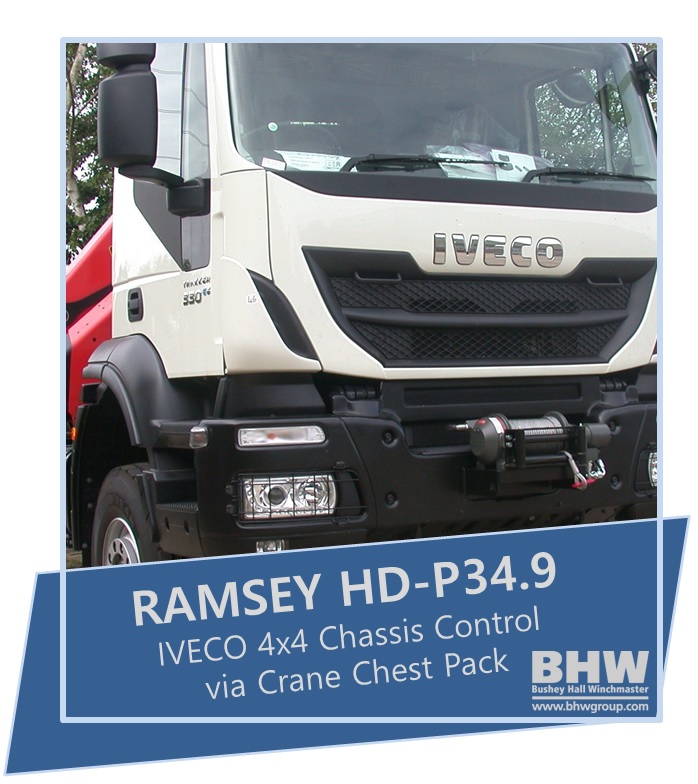 SCANIA with RAMSEY Proportional Control System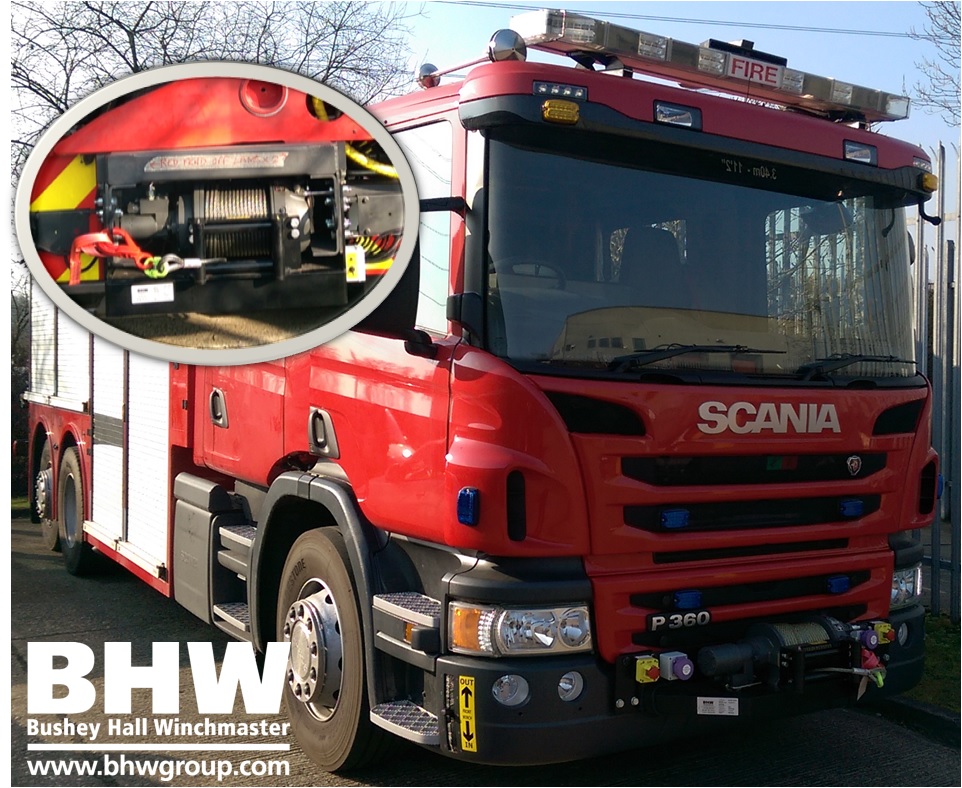 If you have a specialist installation, speak to one of our winch engineers today +44 (0)20 8953 6050 or +44 (0)1482 223 663. Alternatively email us at [email protected]