WINCH•ASSIST AMBULANCE SYSTEMS
For Wheelchairs & Stretchers
Winch Systems for Motability Vehicles, Ambulances & Rescue
Fully accredited by Motability and TUV approved.
Close cooperation with vehicle conversion companies and Ambulance fitters has enabled the BHW Group to produce a series of safe, reliable and smooth operating mobility systems for wheelchairs and stretchers as an important aid to ensure compliance with EU manual handling regulations (EMC Directive).
Concealed or centrally mounted systems for mobility vehicles, or kits for Ambulance and Rescue, carers are able to safely load and unload occupants without effort.
BHW Group are constantly updating the range, so please call sales if you don't see the kit or parts that you need. Each sector has downloadable data sheets.
A range of safe, reliable and smooth running winch systems that are an important aid to help ensure compliance with EU manual handling regulations. Unobtrusive systems that can be neatly installed behind the cab area with a wanderlead control. Each system has UKCA and CE certification and load tested winches and straps. Ambulance crews are able to load and unload wheelchairs or stretchers with minimum effort.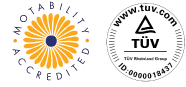 WINCH•ASSIST systems from Bushey Hall Winchmaster are approved by Motability and TUV and available for left or right hand drive.
file_downloadBrochure
file_downloadManual
mailEnquire
FEATURES INCLUDE
Complete winch systems provided for all types of emergency or rescue vehicles 
Two speed winch option
For faster 'winch out' operation
Relay pack, wiring loom and motor filter
For easy installation and efficient motor operation
Wanderlead control and emergency stop
3m wanderlead and emergency stop console that fits inside rear of vehicle
Straps supplied as standard
MCF fittings and webbing straps designed for Winch
Assist systems 
Optional automatic spring stop
Fitted to webbing strap feed for additional safety
Optional circuit breaker / reset button
16amp circuit breaker with reset facility
Choices of strap connections
Including T Bars and Carabiner Hooks
UKCA and CE marked for UK and EU compliance
To conform with Machinery & EMC Directives with certificates of conformity issued with every system
After sales service
Technical advice given on winch fitting and component replacement, plus efficient overnight parts despatch and fast repairs.