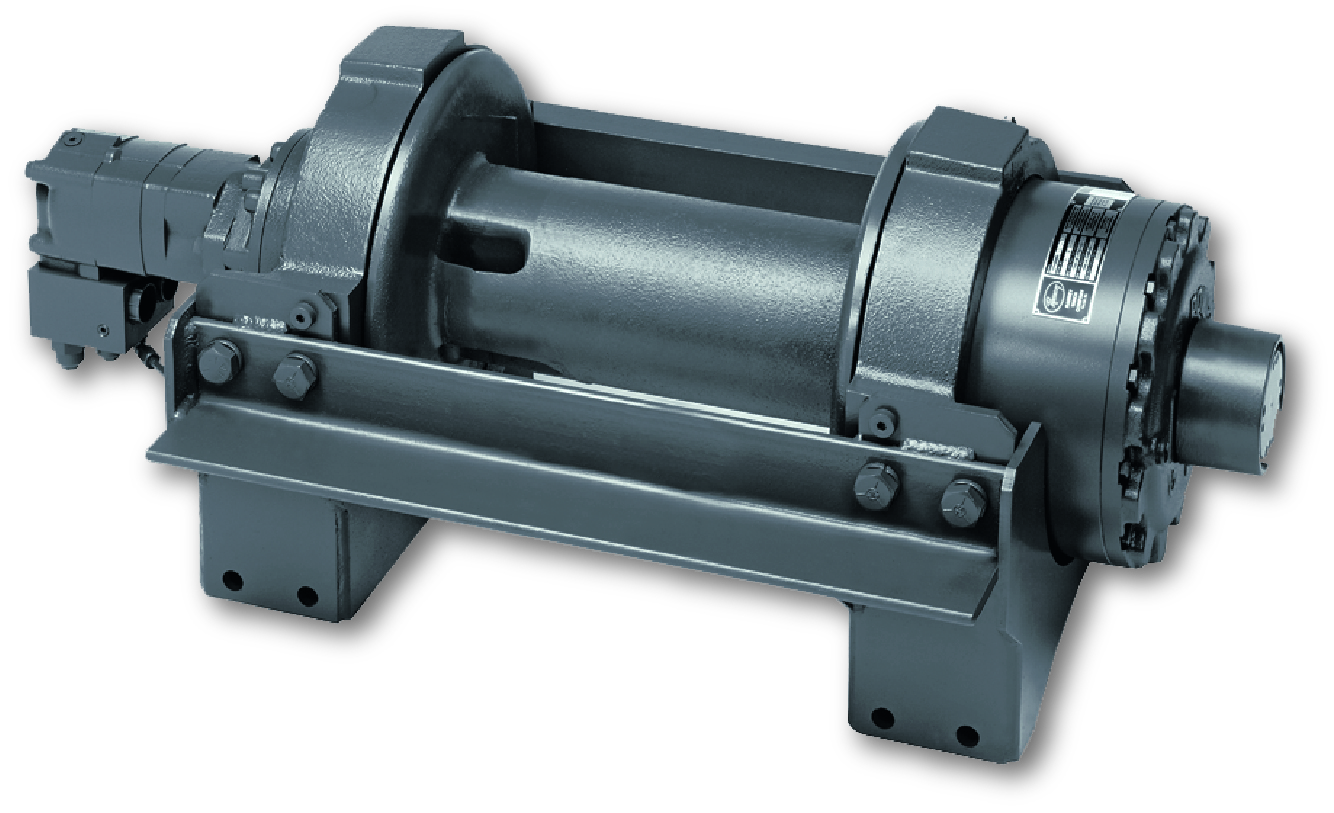 Ramsey RPH133.4
13.6 Tonne Planetary Hydraulic Winch
Heavy Duty, Intermittent Commercial Recovery
This heavy duty, low mount hydraulic winch is ideal for under floor lifts and rotator vehicles. Provides reliable low torque, high speed service with storage of up to 50metres of 20mm wire rope.
file_downloadBrochure
file_downloadManual
mailEnquire
FEATURES INCLUDE
13,600kgf line pull
Rated line pull of 133.4kN on first layer
Good recovery speeds
Up to 8.5m/min on 4th layer
Air shift freespool clutch
with remote activation and positive engagement indicator light.
Bi-rotational drum
Clockwise and counter clockwise as required
Wedge pocket rope anchor on drum
Major safety benefit – prevents rope release from drum fixing
Heavy duty roller guide assembly
With greaseways and large diameter rollers
Heavy duty mounting rails
70 x 50 x 10mm mild steel angles supplied with winch
Weight only 261kg
145kg with roller guides, mounting plates and wire rope
After sales service
Technical advice given on winch fitting and component replacement, plus efficient overnight parts despatch and fast repairs
ADDITIONAL EQUIPMENT & SERVICES
Radio control system to give flexibility in operating the winch up to 40m distance.
Wire Rope – up to 50m x 20mm dia. (1960N/mm2 grade) fully galvanised flexible, crush resistant with heavy duty safety hook.
Heavy duty electric / pneumatic control valve with manual lever, including 7m wanderlead control, heavy duty 16 amp socket, electrical control system with all wiring in Armaflex protection. Also includes dump valve with emergency stop button ensuring compliance with EU machinery directives.
Hydraulic oil reservoir tank with filter sight gauge and filler cap, PTO and pump.
Full or partial fitting can be provided, including load testing and certification.