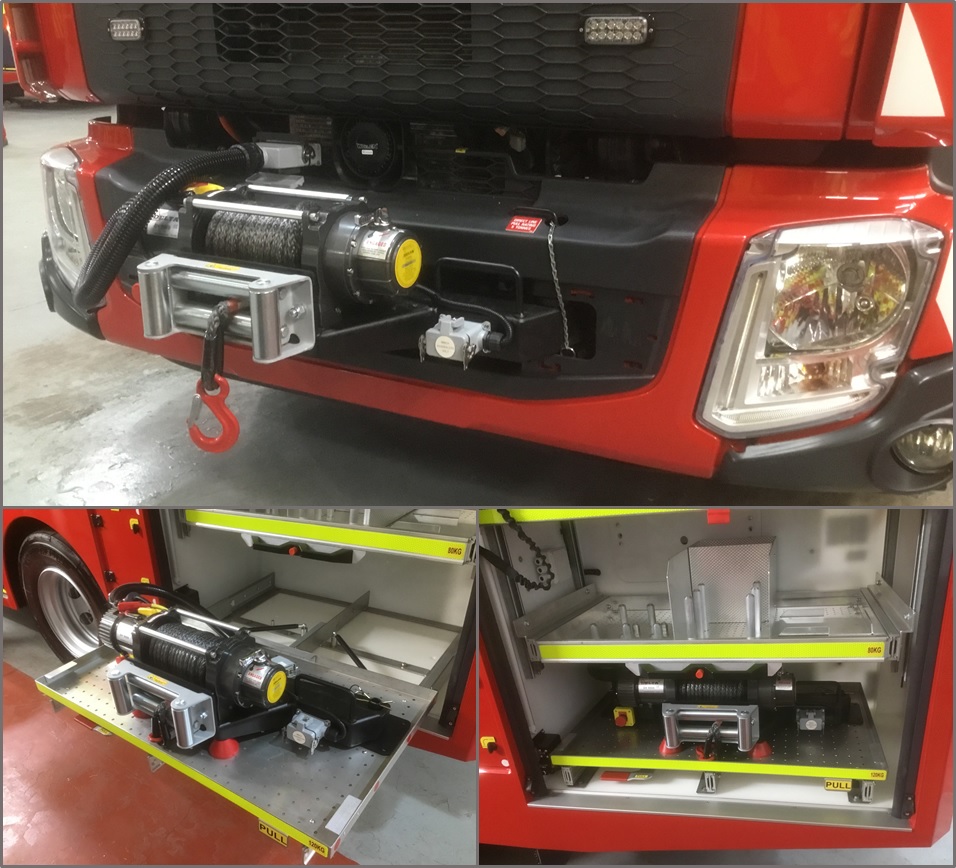 Demountable Winch Systems
The increasing use of front mounted sensors for lane change detection and auto braking/brake assist, makes locating fixed mounted winches more challenging.
One solution is to fit a demountable winch system that is removed and stowed during transit. Applications include front mount winches on fire and rescue vehicles but essentially, demountable systems are ideal for all situations where a front mount winch system is required on a vehicle fitted with sensors which must remain operable whilst moving.
file_downloadBrochure
mailEnquire
FEATURES INCLUDE
Optional Mounting Locations
Variety of Winch Options Including Electric or Hydraulic Units
Fixed Mounting Points for Secure Fitting to Vehicle
Lifting Aids for Easy Fixing and Removal of the Winch
Winch Stowage Solution for use whilst in Transit