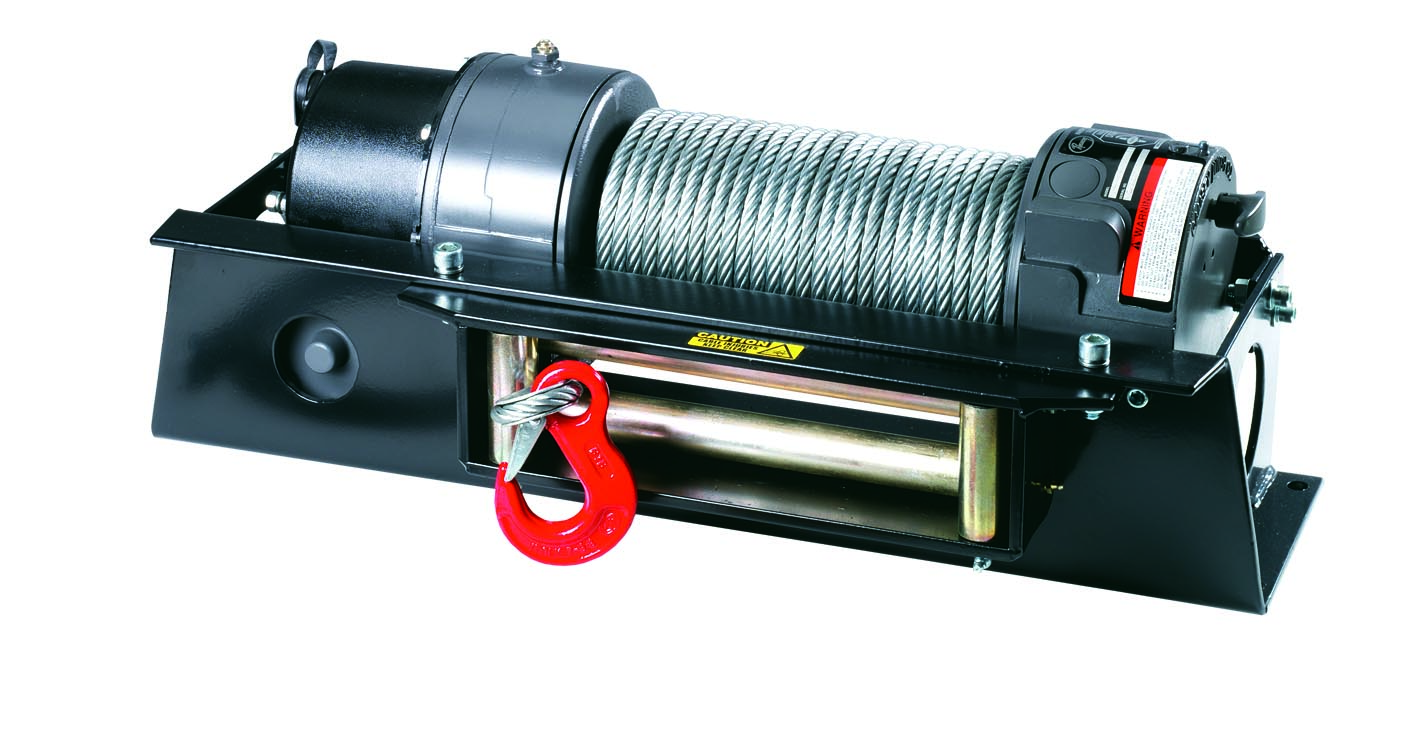 Ramsey DC200-DCY200
FOR PLANT AND COMMERCIAL RECOVERY
Now replaced by the DC34.9, Ramsey's heaviest DC series electric winches have been designed to take on the very toughest recovery and plant loading work. With a reputation for giving long life and complete reliability, everything about these rugged machines is of the highest quality – from phosphor bronze wheels and needle roller bearings in the gear box, to the heavy duty roller guides. The standard drum model (DC200) will hold up to 40m x 10mm wire rope, enabling a snatch block to be used, even on semi-trailer applications.
file_downloadBrochure
file_downloadManual
mailEnquire
FEATURES INCLUDE
3.6 tonne line pull
Stall rating approximately 6 tonne (BS7901 and DIN 15020 rating 32kN)
Worm and wheel drive
Holds load safely without relying on a separate internal brake
RAM-LOK freespool clutch mechanism
Spring loaded for positive engagement
Heavy duty series wound motor
12v and 24v models available
Power in/power out
Fine control ensures load will not overrun
Low mount feature
Design allows for low level floor mounting, therefore less vulnerable to damage from equipment being loaded
Heavy duty wanderlead control
Industrial quality two-button control switch for heavy duty work
Low amperage draw
Practical and obtainable at rated line pull
12 months warranty
On parts and service (excluding wire rope)
Fitting service
Full or partial fitting can be provided, including load testing and certification
After sales service
Technical advice given on winch fitting and component replacement, plus efficient overnight parts despatch and fast repairs. Factory winch installation available
DC200 KIT COMPRISES
Electric Winch, 4.5m heavy duty 2-button wanderlead control, mounting angles, industrial guide rollers with greaseways, galvanised wire rope with safety latch hook (maximum capacity 40m x 10mm dia). Individual kit components can be supplied as required.
Total kit weight 70kg.
OPTIONAL EXTRAS
Load limiting switch providing automatic cut-out when the safe working load is exceeded
Electric isolator switch
Snatch Block
Auxiliary industrial 16 amp kit for wanderlead connection
Radio Control Unit