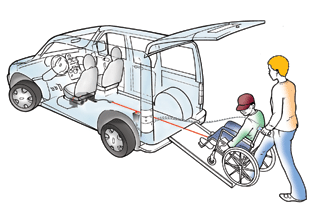 WINCH•ASSIST MODEL 8
Winch Systems for Wheelchair and Stretcher Vehicles
Fully accredited by Motability and TUV approved.
Close cooperation with vehicle conversion companies and Ambulance fitters has enabled the BHW Group to produce a series of safe, reliable and smooth operating mobility systems for wheelchairs and stretchers as an important aid to ensure compliance with EU manual handling regulations (EMC Directive).
Concealed or centrally mounted systems for mobility vehicles, or kits for Ambulance and Rescue, carers are able to safely load and unload occupants without effort.
BHW Group are constantly updating the range, so please call sales if you don't see the kit or parts that you need. Each sector has downloadable data sheets.
Safe, reliable and smooth running mobility systems that are an important aid to help ensure compliance with EU manual handling regulations. Centrally mounted winches with either webbing strap or soft rope options to connect to the wheelchair. Carers are able to load and unload wheelchairs and their occupants with minimum effort. Systems include wanderlead control, emergency stop control box and motor filter – and optional buffer stops and reset switches or fuses.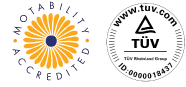 Winch•Assist systems from Bushey Hall Winchmaster are approved by Motability and TUV and available for left or right hand drive.
file_downloadBrochure
file_downloadManual
mailEnquire
FEATURES INCLUDE
Multiturn Sensor
To turn the winch off, if the strap is powered in or out too far
Remote Controls (2 Supplied)
Key fobs to make control as easy as possible
Dynamic Braking
To ensure that the winch will not back drive
Soft Start
Ensures smooth operation of the winch kinder on the occupant