Bushey Hall Winchmaster
your home for hydraulics
We are major distributors for T-MAX, RAMSEY and PULLMASTER and also supply many other major non-hydraulic brands such COMEUP, DELTA, GEBUWIN, MAXPULL and FULTON. With a wide range of hydraulic winches in stock, many available on two or three day delivery, all backed up with our after sales support and replacement parts, we're your home for hydraulic winches!
T-MAX CHW16500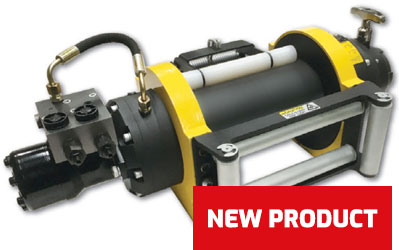 5000kgf line pull with a rated line pull of 49kN
Two stage planetary gear design for quiet, reliable operation
Conforming to EN14492-1
Commercial vehicle recovery winch ideal for heavy duty slide bed vehicles
T-MAX winches designed for industrial use. The full range suitable for a wide range of applications. These units offer a cost effective product backed up by Bushey Hall Winchmaster's after sales support which includes access to replacement parts.
Ramsey HD-P34.9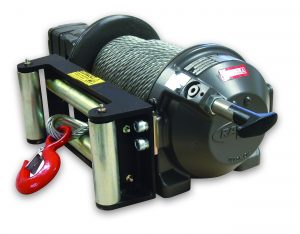 3.56 Tonne planetary hydraulic winch
Conforming to EN14492-1
Car and commercial recovery ideal for slide bed and spec lift vehicles
RAMSEY has been trusted for decades by those who seek out the toughest trails and the most demanding terrain. Ramsey produce a wide range of winches and accessories. Applications include vehicle recovery and plant moving.
PULLMASTER PL5D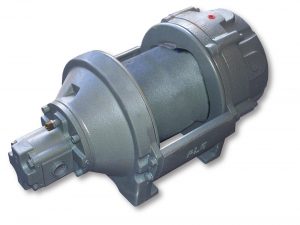 Unique mini-piling freefall planetary hydraulic winch
500kg and 1000kg hammer weight lifting capacities
High speed operation and built to operate in marine environments
PULLMASTER create smart, cutting-edge product solutions, custom-engineered to transform processes and drive success. Perfected from years of practical use in real life working conditions, these products offer industry-leading quality, power, reliability, and value. Featuring innovative technology and design that reduce downtime and improve productivity.
SELECTING A WINCH OR HOIST – THINGS TO CONSIDER
The mass in kg of the loads compared to the load rating of the winch or hoist.
Wire rope length, diameter and line speeds.
Frequency of use and life expectancy of machinery.
Compatibility with application.
Type of power likely to be available on sites and access / suitable areas for operation.
Choosing the Right Winch or Hoist can be Daunting. Our Specialist Winch Engineers are On Hand to Help You Select the Right Winch for The Application. Call +44(0)20 8953 6050 to Speak to a Member of the Team.