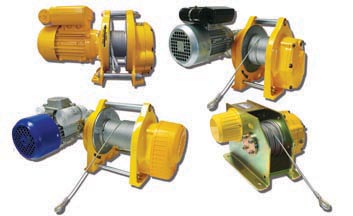 CHANDELIER HOISTS 100-600kg
CH100 (100kg), CH200 (200kg)
CH300 (300kg), CH600 (600kg)
240v x 1ph AC
DESIGNED FOR LIGHTING & CEILING FIXTURES
These hoists have been specifically designed to lift and lower a variety of chandeliers and other lighting fixtures at low speeds. The use of this equipment makes bulb changing, cleaning and general maintenance quick and safe without the use of other specialised equipment.
Built to the highest standards to ensure reliability and minimum maintenance. Uses a standard household 240v / 13amp supply.
Please contact us for specific applications, you can also download a PDF file, below.
file_downloadBrochure
file_downloadManual
mailEnquire
FEATURES INCLUDE
A choice of four hoists – 100kg, 200kg, 300kg or 600kg lifting capacity
With different capacities for heights of lift Larger hoists for heavier duty can also be supplied
Operates on standard 240v 13amp supply
The CH600 is 24v via a supplied transformer
Efficient load holding
Dual braking – independent ratchet brake running in oil and electromagnetic motor brake
Lightweight and compact design
Aluminium die-castings to save weight and the compact design enables installation in small areas
Available in different drum lengths
To provide choice for wire rope length
Enclosed drum flange
Prevents the wire rope becoming trapped between the drum and support casing
Smooth running gearbox
Quiet and efficient spur gearbox
FOR SLOW, SAFE LIFTING AND LOWERING OF LIGHTING FIXTURES
Designed specifically to enable lifting and lowering of ceiling fixtures and fittings, including lighting, for safe and easy access.
Built to the highest standards to ensure reliability and minimum maintenance, these hoists will safely and securely hold ceiling fixtures in place.
Available with spin resistant wire rope. A double pulley system can enable repairs or maintenance without disconnecting power supply.
Can be calibrated to stop at full ceiling height and preferred lowered position.
HOIST SYSTEMS OPTIONS
Fully pre-wired control box
For easy electrical installation – complete with contactors and numbered termination blocks
'Key only' access control switch
For additional security and safety
Single pulley – for hoist only applications
When power is not connected, or fixture only requires wire rope
Rotational limit switch with upper and lower stop settings
Calibrated by the installer to suit individual installation
Automatic power cable rewinder (if needed)
Certified as suitable for the application (The kw rating and circuit details of the light fitting should be specified to BHW Group at the time of order)
Non rotating wire rope available to correct length
This is calibrated by BHW Group to allow for winch requirements and the distance from floor to ceiling
Protection covers
To protect the hoist, pulleys or cable rewinders from falling debris or dust