REEL•SMART
A major breakthrough in winching on slide bed vehicles. Ensures easy recovery at different angles, even rope wrapping and longer wire rope life.
REEL•SMART uniquely positions the winch to one side of the slide bed and is able to provide a straight line pull from any angle – even when the connection to the casualty vehicle is offset.
REEL•SMART is supplied ready to fit for the body builder.
file_downloadBrochure
file_downloadManual
mailEnquire
FEATURES INCLUDE
Even rope wrapping and eliminates 'bird nesting'
Less rope breakage or kinks (Saving money on rope replacement)
Reduces risk of damage the the casualty vehicle during recovery
Pulls directly in line from any angle
Reduces loading time and extends the life of the winch
Provides freespool clutch access from the side of the vehicle
Protects the casualty vehicle towing eye from being bent or broken
CONVENTIONAL WINCHING VS REEL•SMART

REEL•SMART ADJUSTABLE SLIDER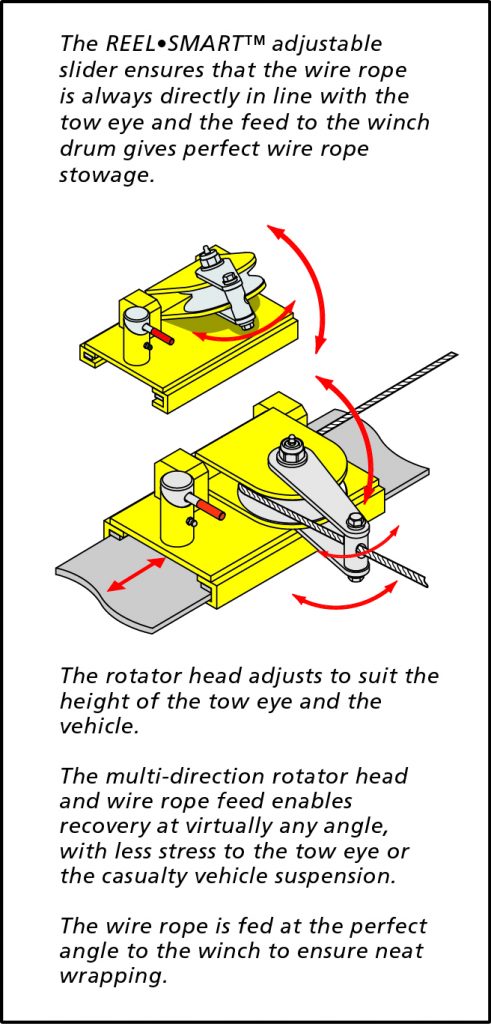 REEL•SMART SIDE MOUNTED SLIDER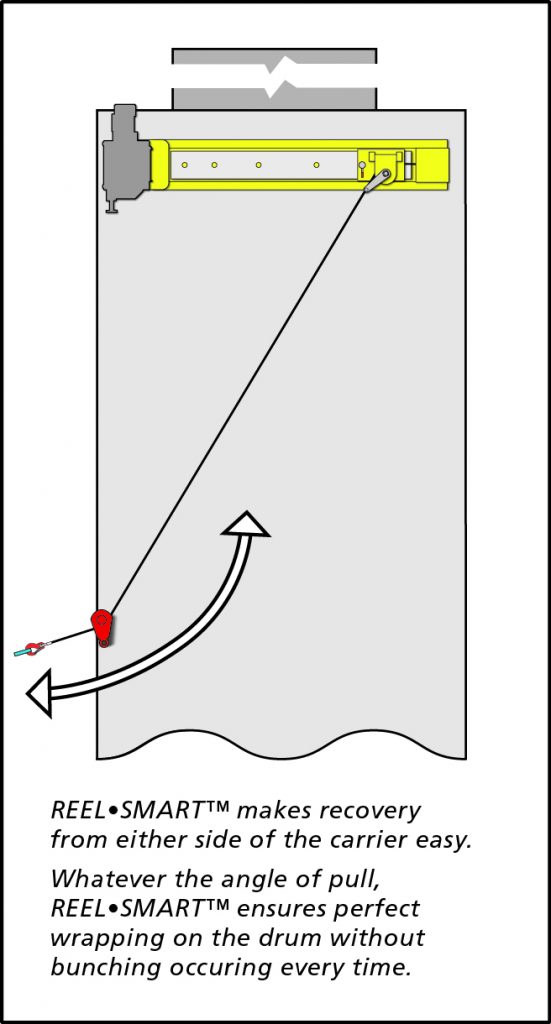 TOW EYE STRAIGHT LINE OF PULL